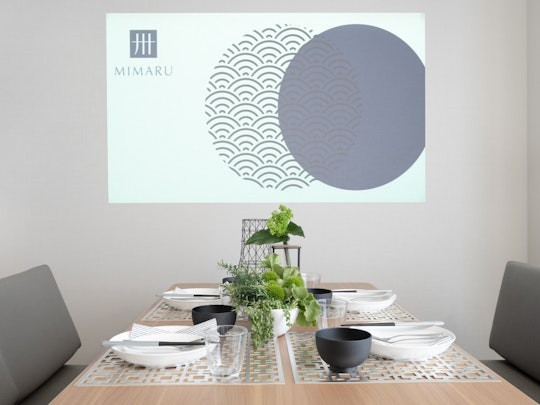 Our hugely popular popIn Aladdin projector!  

The projector is installed on the ceiling and will turn your room into a private theater! 

Enjoy your favorite videos using subscription-based apps on the big screen. 
Families will enjoy family-friendly entertainment with exclusive content catered to children! 

An original app containing educational content is sure to make the stay exciting for both parents and children.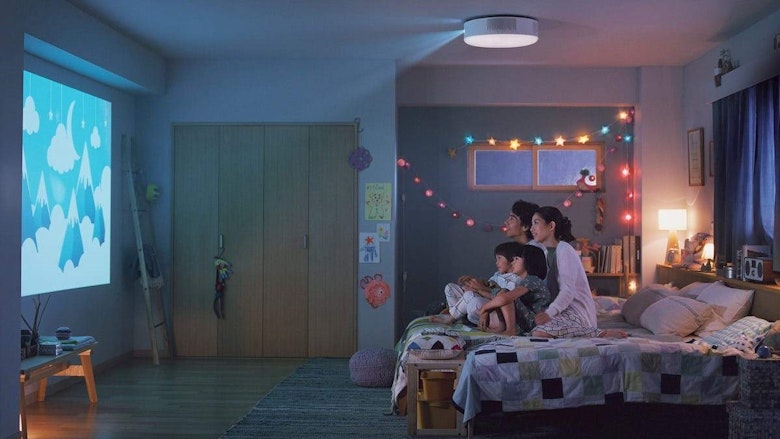 View ports live on the big screen!

Since you can even enjoy TV on the big screen, the projector is perfect for watching live sports broadcasts right in your room! 
We have a number of decorations and cheering goods available for you at the hotel! Get ready for the big game by ordering pizza and filling the table with your favorite beverages! 

Sure, you can watch at home as well, but getting together on a special occasion will sure make the atmosphere much more memorable and exciting!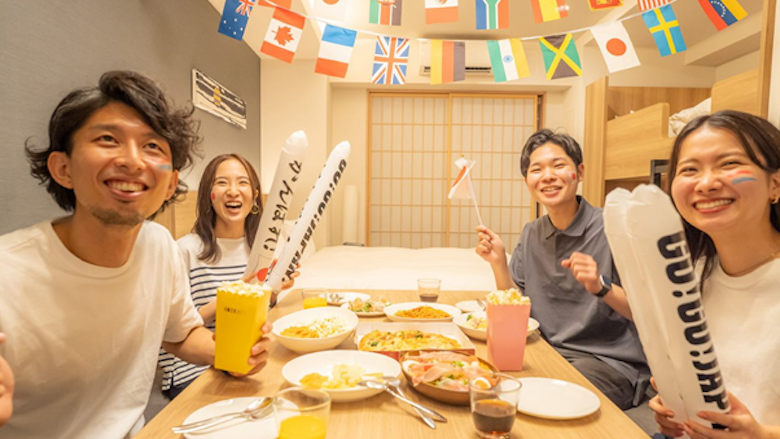 Enjoy your private theater

The room types featuring PopIn Aladdin projectors differ from hotel to hotel, but we offer rooms available for 4 to 6 guests – perfect for a family or group stay! Watch your favorite movies with your family or friends, have a romantic evening as a couple, make it an exciting sports-filled night or spend some quality family time with your children.  

Since all rooms at MIMARU Hotels are equipped with a fully furnished kitchen and feature a spacious dining area, you can relax as if you were in your second home. 

Please enjoy your private theater! 
Check-out at 11AM – no need to hurry.

Check-out time at MIMARU is 11AM, so you can enjoy yourself until late at night. 
Start your day right with a delicious breakfast and begin the day at your own pace.  

Enjoy movies or concerts in a private theater on the big screen with a memorable, unique night at MIMARU.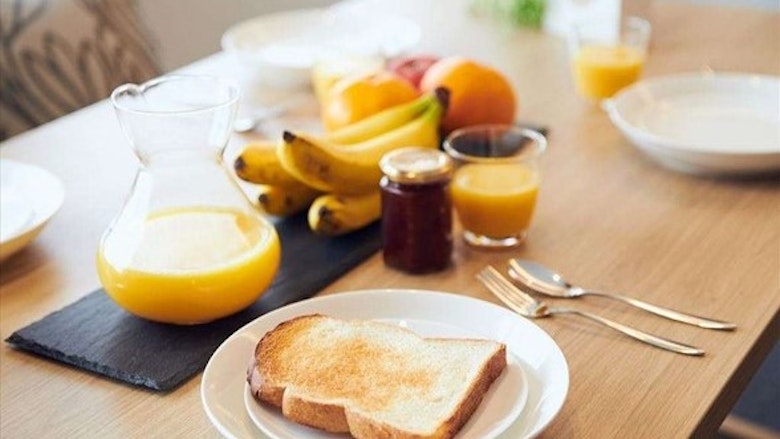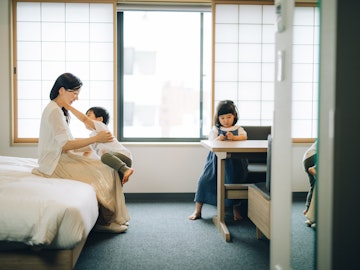 Hotel Living: Weekly/Monthly Plan

Hotel Living: Weekly/Monthly Plan
#longtermstay

#family

#tokyo

#kyoto

#osaka