"It's been too long, let's get together and have some fun!" 
Celebrate a long overdue reunion with your friends in a tasteful and atmospheric environment. Have your girls night in Ningyocho, Nihombashi - A popular place that blends downtown atmosphere with popular culture. Shop for your favorite food from a plethora of stores and arrange it on some of the many tableware items you can rent for free from MIMARU SUITES Tokyo Nihombashi's "lifestyle goods corner." 
Decorate the room's interior with mini art pieces and accentuate the exact atmosphere you would like to evoke on this special occasion. It's like inviting friends to your home, but without the clean-up afterwards! Let loose, relax, and have fun. 
Hotel: MIMARU SUITES Tokyo Nihombashi 
Address: 2-10-9 Horidome-cho, Nihonbashi, Chuo-ku, Tokyo 
Access: 2-minute walk from Tokyo Metro "Ningyocho" station, etc.
Here is an example of how you could spend your stay 
14:30 Gather in the lobby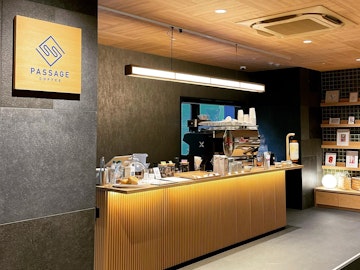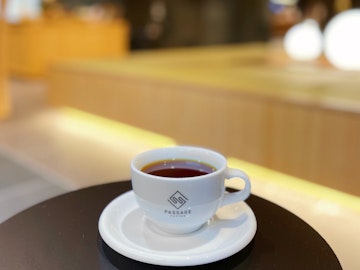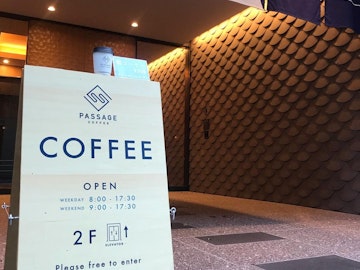 Enjoy some books and coffee until check-in time, even if you arrive early 
"PASSAGE COFFE" on the 2nd floor of the hotel is a famous caffee that specializes in unique coffee beans. 
Order a fragrant, delicious coffee and meet with your friends. 
Choose a book from the library and relax in the spacious lobby. 


15:00 Check-in, go up to your room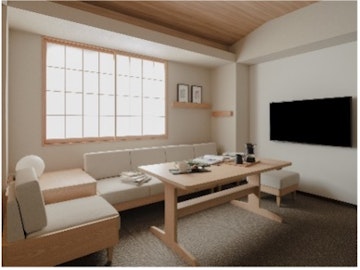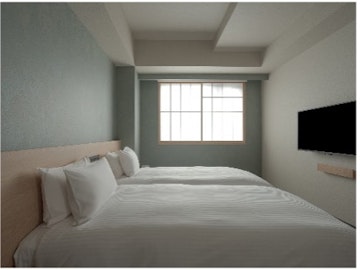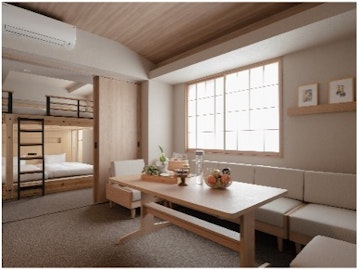 A spacious layout for your girls night! 
The room is divided into a living/dining area and features two bedrooms. 
Perfect for 4 to 6 people. Get together and enjoy yourself! 


16:00 Choose some tableware and art in the lobby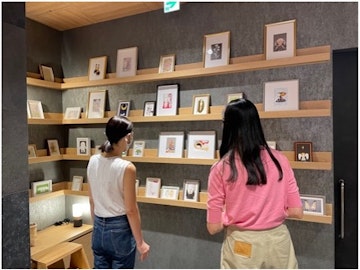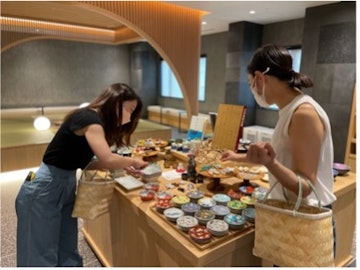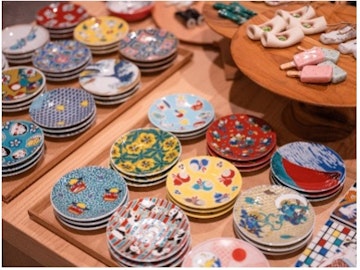 Select the perfect items to accentuate your room 
After choosing from one of the many mini graphic artworks that fits today's mood, why not select tableware and some cute chopstick rests as well. 
It's like shopping at a flea market for handcrafted, beautiful artisan goods! 
 

16:30 Stroll around Nihonbashi and Ningyocho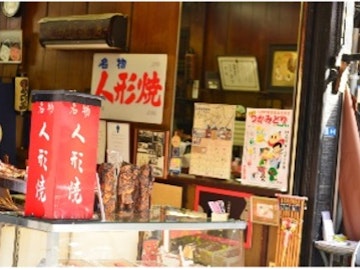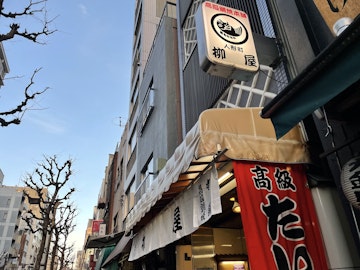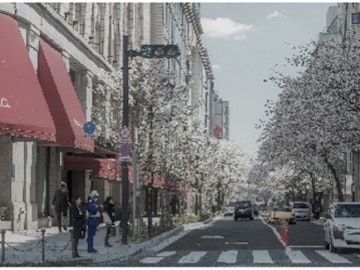 Maybe make some "taiyaki" or "ningyo-yaki"? 
Amazake Yokocho in Ningyocho is full of popular Japanese sweets. 
Walk around while enjoying some amazing Japanese snacks like taiyaki and ningyoyaki. Afterwards, take a quick stroll to the department store to get your favorite take-out food. 
 
 
19:00  Let's start the party!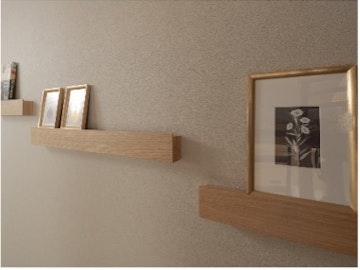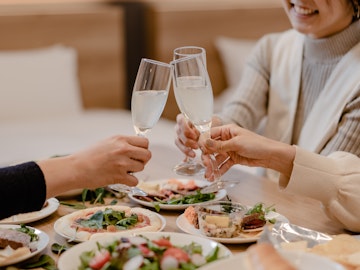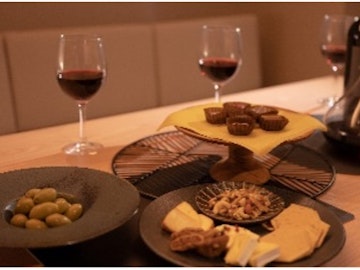 Decorate with the artwork you chose previously and arrange the tableware 
Set the perfect mood for the evening. 
Have a heartfelt toast to your long-overdue reunion party! 
Enjoy chatting all evening long. 
 
 
22:00 If you get sleepy, retreat to a bedroom 
The two bedrooms are divided and offer some privacy and relaxation after the exciting party. 
Make yourself ready for bed... or maybe talk some more? 
8:00 still some time before breakfast 


Visit a shrine, have coffee in the lounge, and take a shower in the morning. 
It's up to you how to spend a perfect morning. 
Go for a walk to a nearby shrine or order coffee in the lounge. 
The master bedroom features an additional shower, so don't worry too much about getting in each other's way. 
 
 
9:00 Gather in the dining area 


Enjoy breakfast together! 
The kitchen has a microwave oven and an IH stove. 
Warm up some soup, make sunny side eggs... 
With the convenient in-room kitchen you can create the perfect breakfast. 
 
 
11:00 Check out 


One night was not enough! 
Theaters, museums, shops, cafes and restaurants... 
Nihonbashi and Ningyocho have so much to offer. 
Next time... maybe 2 nights, or even longer!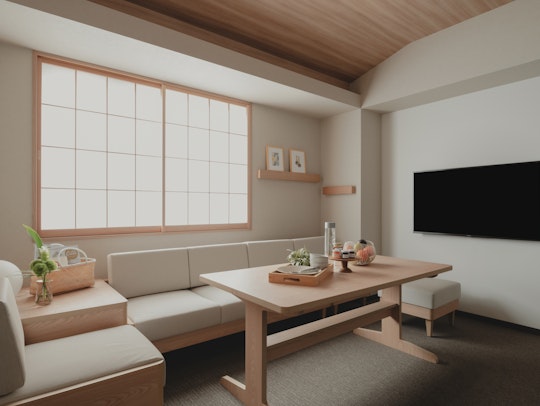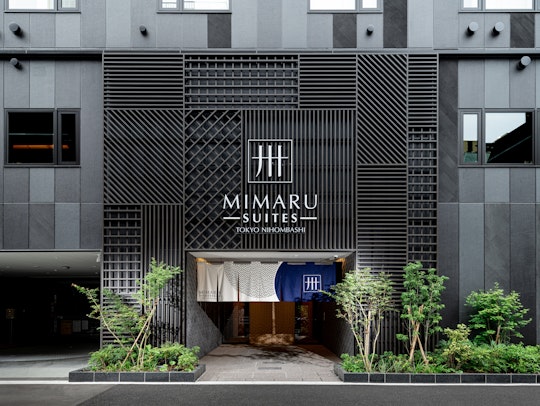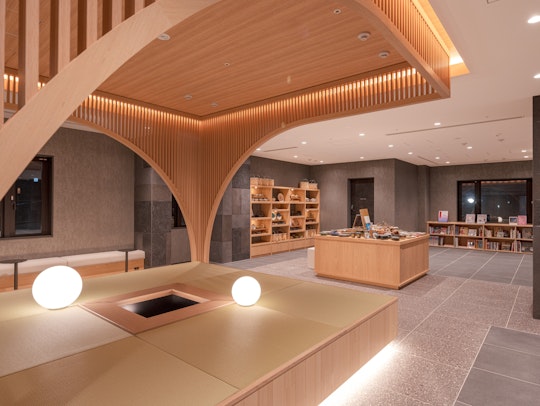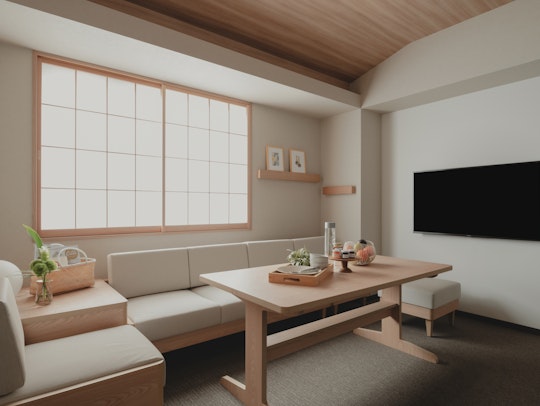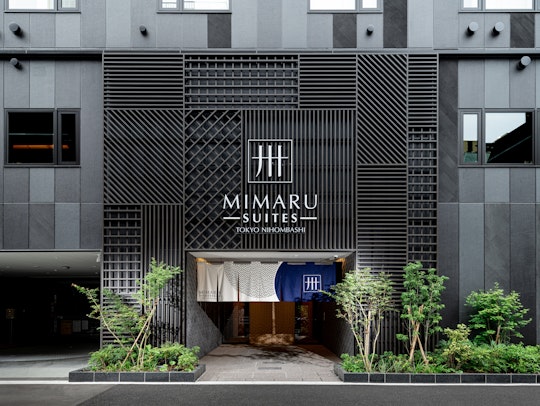 MIMARU SUITES Tokyo Nihombashi
All rooms are suite-types featuring two bedrooms. Conveniently located just a 2-minute walk from Ningyocho station.
~4 guests

~5 guests

~6 guests
From Ningyocho Station Exit A4 ・・・ 2-minute walk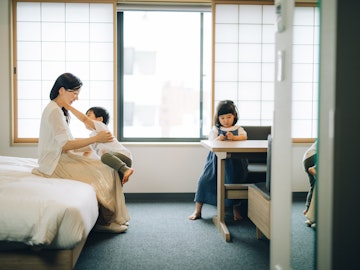 Hotel Living: Weekly/Monthly Plan

Hotel Living: Weekly/Monthly Plan
#longtermstay

#family

#tokyo

#kyoto

#osaka