APARTMENT HOTEL MIMARU has created a dynamic travel package that bundles flight tickets reservations with your stay. Naturally, we offer the best rate tied to this package. You can freely decide your schedule according to your personal travel style. Please take advantage of this simple yet convenient offer! 
Do you worry about any of this when preparing for your trip?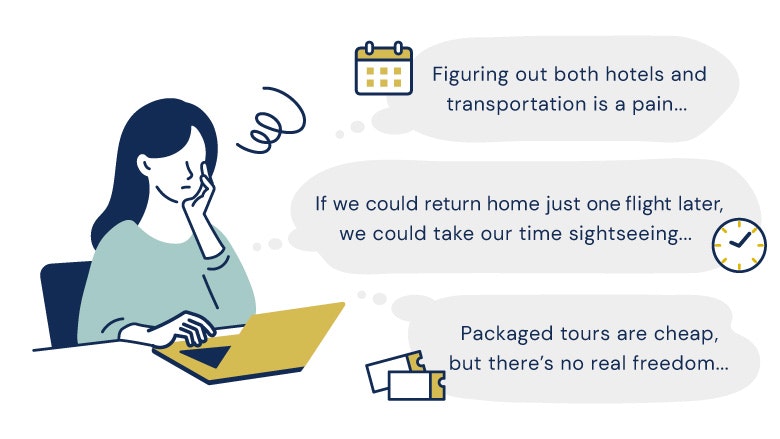 If this sounds familiar, we recommend MIMARU's Dynamic Package! 
FEATURE 1 
Choose your flights more freely! 
You can reserve your flight tickets at the same time.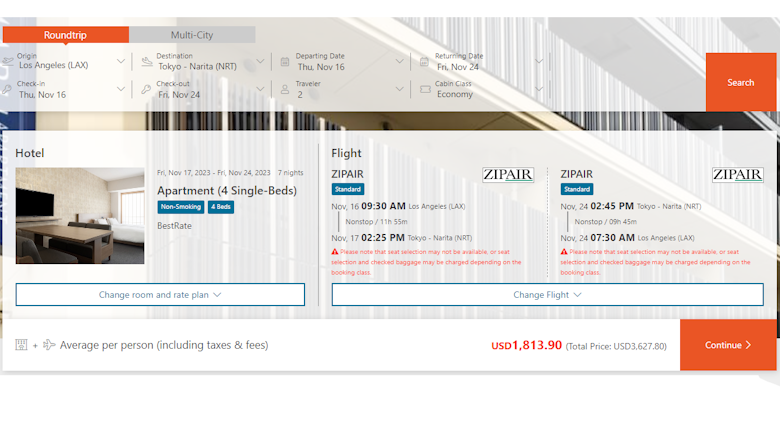 Typical packaged tours have pre-determined itineraries with limited options for flights. MIMARU's Dynamic Package offers you the freedom to reserve any flights that meet your schedule. Furthermore, you can book your hotel stay at the same time, allowing for hassle-free trip preparation. 
FEATURE 2 
Book on your smartphone! You can book up to 2 days prior to your trip.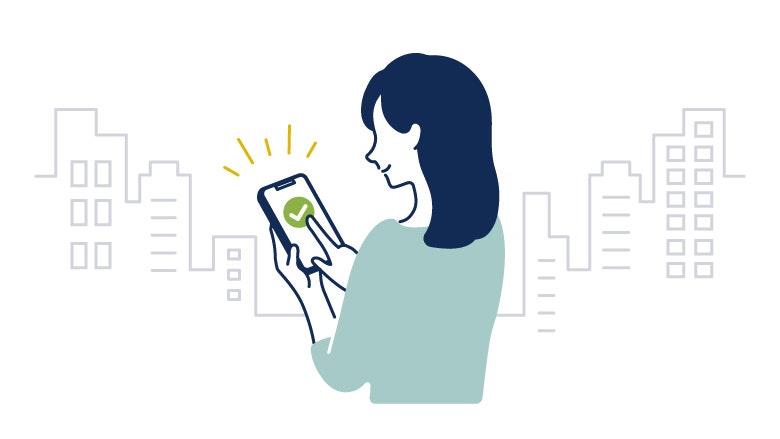 Dynamic Package reservations can be made easily using your smartphone. Choose the package eligible MIMARU at which you wish to stay, then select your room type and the plane you plan to take. You can complete everything, including payment, on your smartphone. Reservations can be booked up to 2 days prior to your departure. With this, you can even quickly put together a spur-of-the-moment trip! 
FEATURE 3 
Airline ticketing can support up to 4 connecting flights!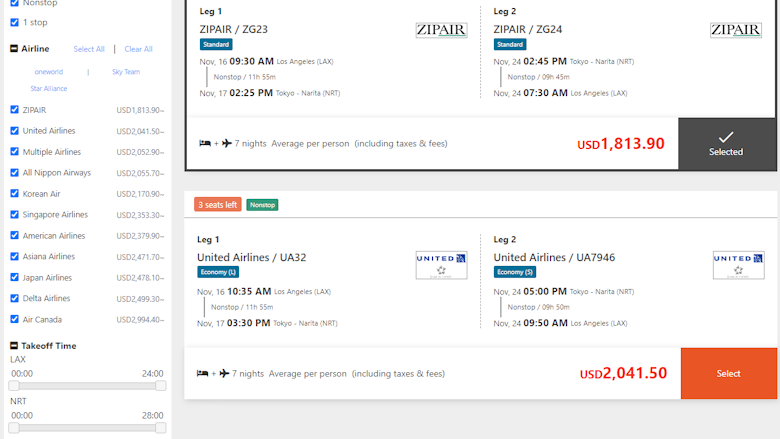 You can also rely on the Dynamic Package for connecting flights from rural or remote areas. Up to 4 connections (in a round-trip) for up to 5 people can be booked at a time. Choose whichever affordable tickets you like from over 13 airline companies, including LCCs. 
FEATURE 4

Book MIMARU'S best rates.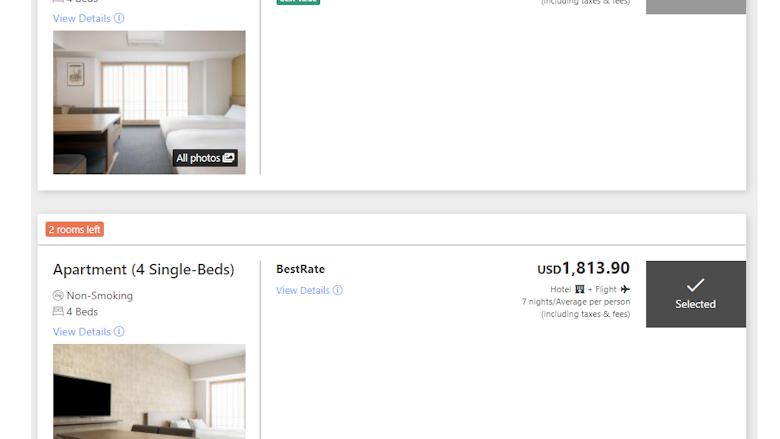 With the Dynamic Package, you can book the best rate for your MIMARU stay. Our official website offers the most reasonable rate all year round. If you are interested in convenient travel with a high cost-performance, please take advantage of MIMARU's Dynamic Package!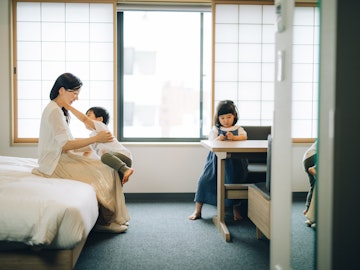 Hotel Living: Weekly/Monthly Plan

Hotel Living: Weekly/Monthly Plan
#longtermstay

#family

#tokyo

#kyoto

#osaka