Only a 4-minute walk to Tokyo City Air Terminal (T-CAT) which features direct buses to major airports. Head to Tokyo Skytree® or Shibuya straight from Suitengumae Station.
MIMARU Tokyo Nihombashi Suitengumae
MIMARU Tokyo Nihombashi Suitengumae
Located within an hour of both Narita and Haneda airports, our property is then a quick walk from Tokyo City Air Terminal. After check in, head to Shibuya Crossing to visit Hachiko or overlook the city from Tokyo Skytree®. Both tourist attractions can be reached via the Hanzomon Line without needing to transfer trains. If you're feeling a walk in the neighborhood, experience traditional Japanese culture at Ningyocho or Nihombashi.
Unique, personalized adventures that can't be found in guidebooks.
One-of-a-kind experiences that create lasting memories with family and friends.
For journeys like this, MIMARU is here for you.

A new hotel concept with a global team of Japan travel experts at its heart.
We will be your travel partners,
exchanging ideas and creating extraordinary journeys with you.

Open the doors to a whole new Japan and
see the world from a fresh point of view.
Stay Together, Discover Together
Make yourself at home during mid- and long-term stays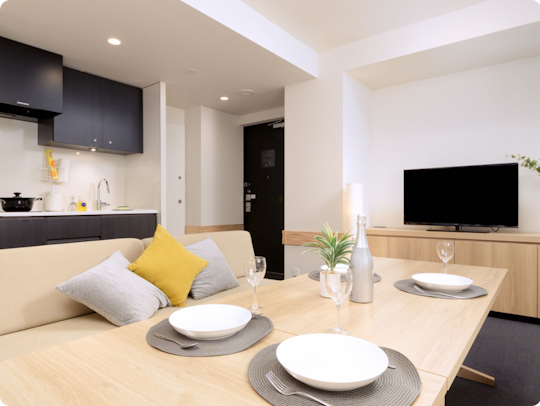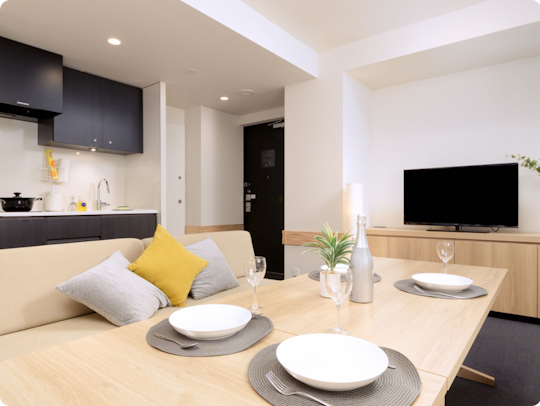 Each of our rooms is equipped with a completely furnished kitchen and dining area, allowing you to feel at home during your stay.
IH stove / tableware / cutlery / refrigerator / microwave oven / electronic kettle / dish soap / dish sponge / Two-handed pan / One-handed pan / Frying pan / Bowl / Colander / Knife / Cutting board / Cooking chopsticks / Ladle / Spatula / Kitchen scissors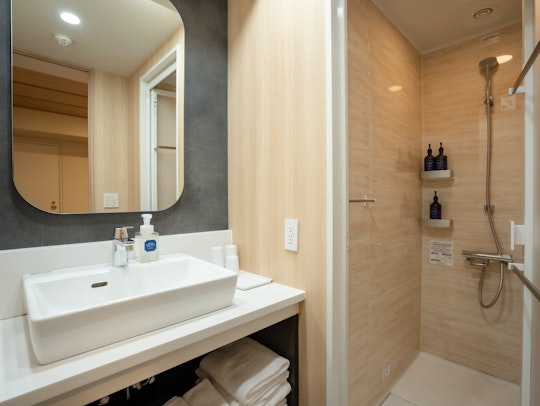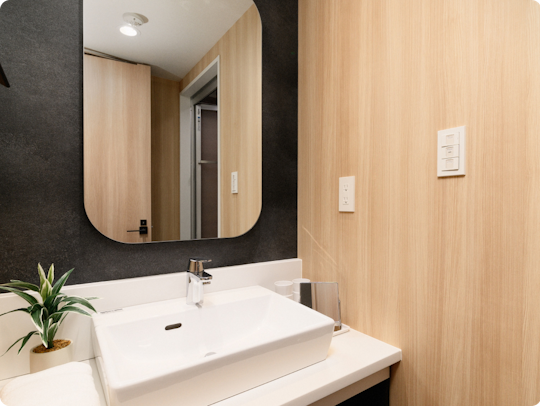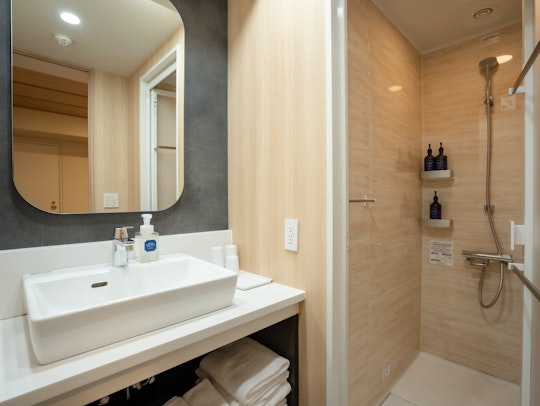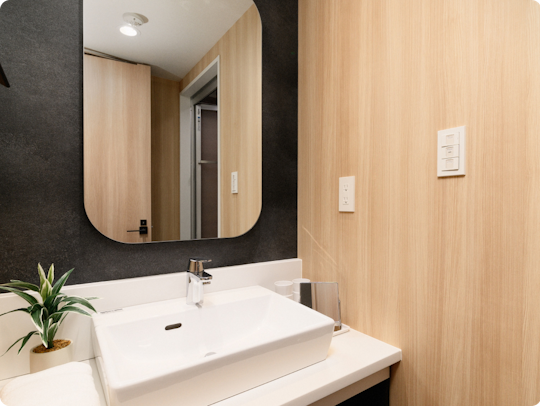 Separate washstand and shower
The washstand and shower being separate is an important feature in Japan.
body soap / shampoo / conditioner / hand soap / bath towel / face towel / bath mat ※Please bring toothbrush and slippers.
Other Information and Facilities
Multilingual Interpreter App
We ask that all guests read and understand the following policies. *As MIMARU is an apartment-style hotel, our cleaning services may differ from other hotels. Please see the details below.
Cleaning during your stay

・During your stay, we will change towels, collect garbage, and replenish supplies in your room every day.
・Sheets will be changed, beds made and the room vacuumed on the 4th and 7th day counting from the day of check-in, and every 3 days thereafter.
※Additional cleaning services are available for a fee.
※We have a variety of cleaning tools available for rental. Please contact the front desk when you need them.
Bedmaking for futons and sofa beds

We ask our guests who use futons and sofa beds to do their own bedmaking.

MIMARU Tokyo Nihombashi Suitengumae
Directions from nearest station

Suitengumae Station Exit 2・3 (Metro Hanzomon Line)

3-minute walk

Ningyocho Station Exit A2 (Metro Hibiya Line)

10-minute walk

Ningyocho Station Exit A2 (Toei Asakusa Line)

7-minute walk

Kayabacho Station Exit 4B (Metro Tozai Line)

7-minute walk

Nihonbashi Station Exit D3 (Metro Ginza Line)

14-minute walk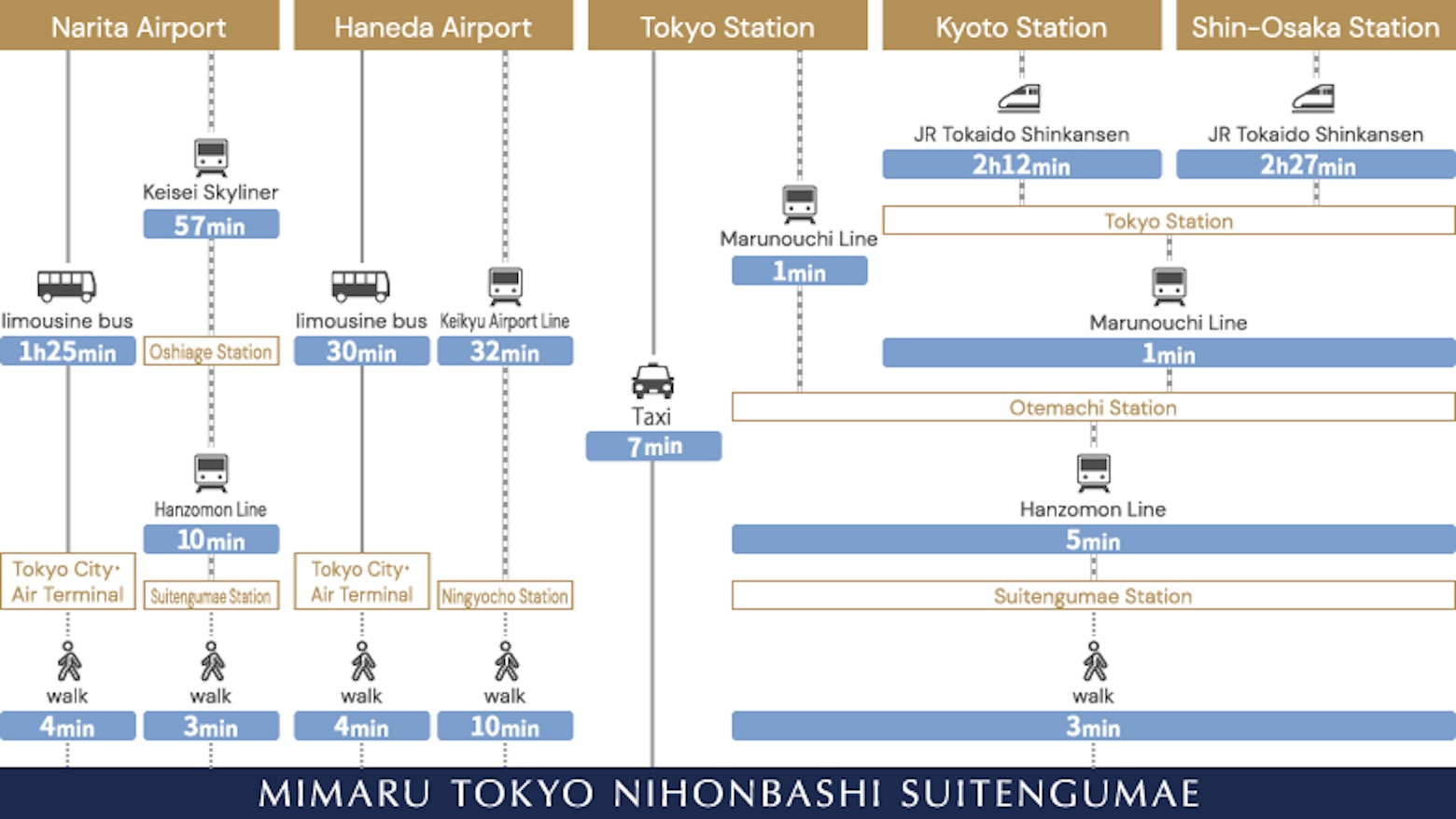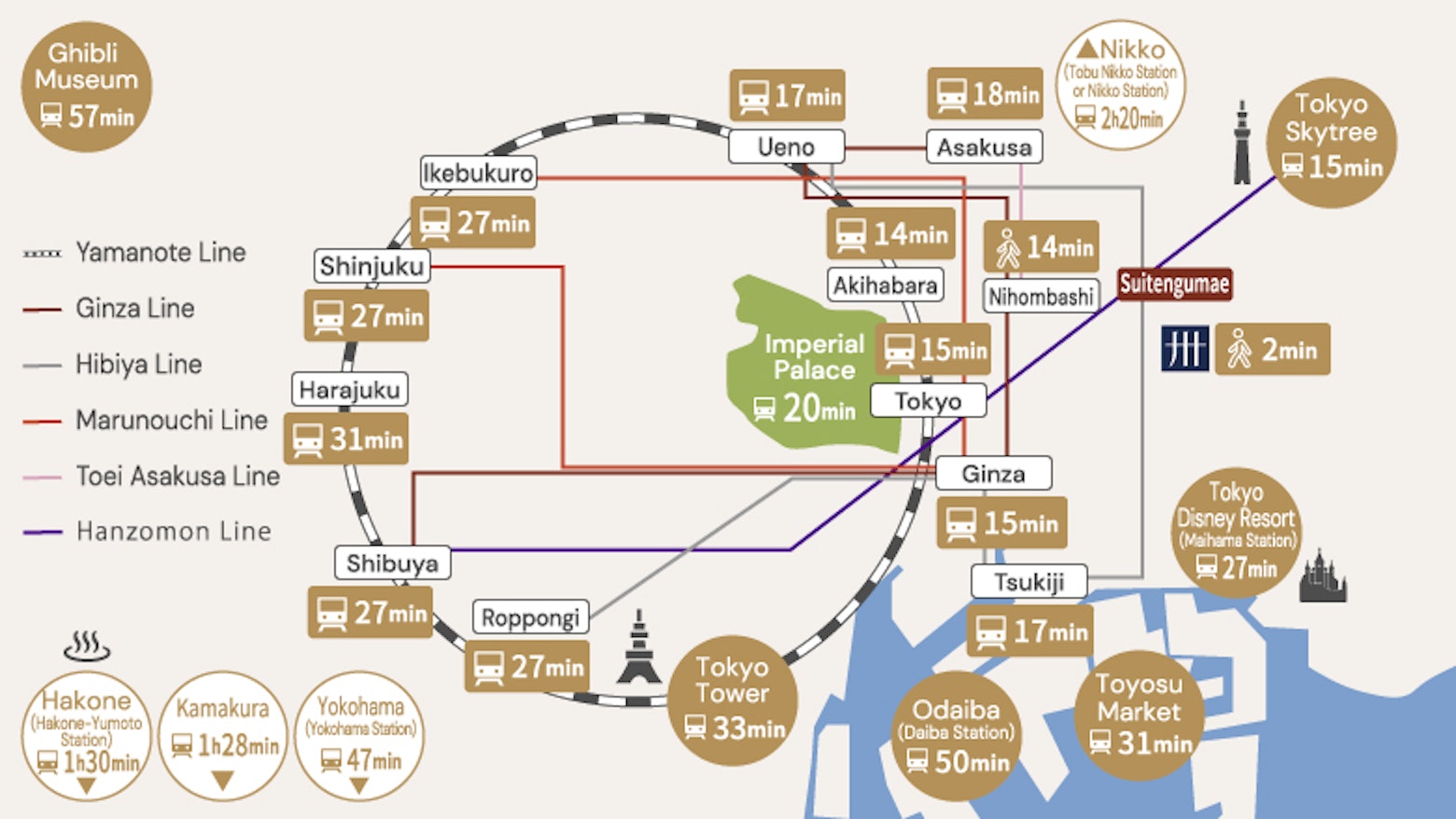 Cookies help us deliver services. By clicking "Accept," you consent to the use of cookies. Click here to learn more.