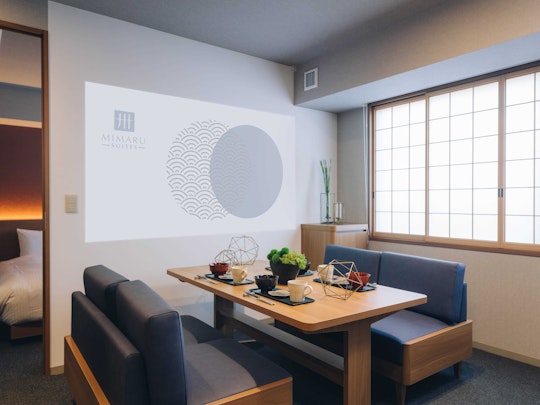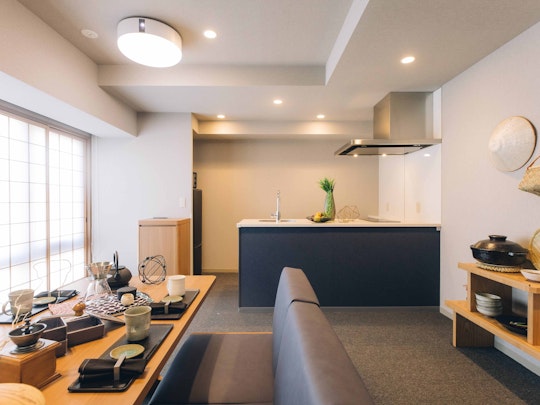 A new series is starting from APARTMENT HOTEL MIMARU: MIMARU SUITES, a city hotel where all the rooms are suites with two or more bedrooms.

MIMARU SUITES, a new series from MIMARU, features nothing but suites with two or more bedrooms. Our wish is for guests whose lifestyles have become more complicated due to the pandemic to feel like they have their own private space in the city they are staying in with large guest rooms with a separate living room, dining room, and bedroom. While enjoying the city and time with their family and friends in the suite, each guest can also have their own private time and feel like they are in a "home away from home" like no other.

The first in the series, MIMARU SUITES KYOTO SHIJO, is available for stays starting from July 22, 2021. Not only is this hotel located 3 minutes by foot from Shijo Station, the heart of Kyoto, but it also boasts an average guest room size of 75 square meters. Bookings start on July 1. The second hotel in the series is planned to open in autumn 2021.
About MIMARU SUITES

MIMARU SUITES is a new style of apartment hotel which offers guests private space within a large guest room. Relax in our suites with family and friends and experience a new way to enjoy your time away.

"Suite": a spacious room which is made up of a living room and one or more bedrooms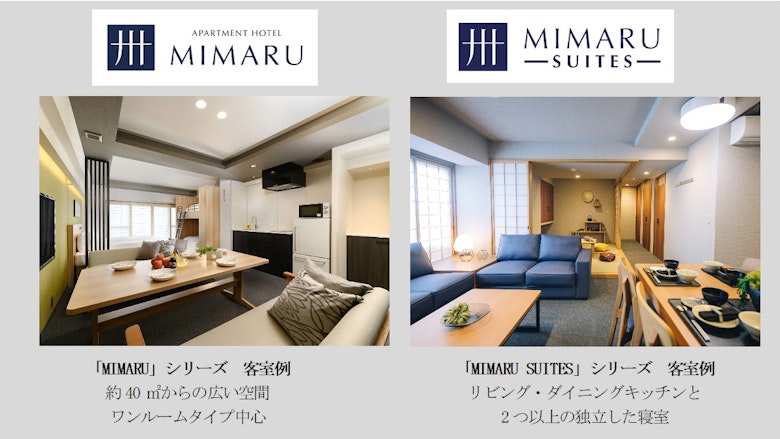 1. Private space to meet each of your needs
All guest rooms have two or more bedrooms, as well as a living room and a dining room. With enough private space for everybody in your party, everyone's individual needs, such as differing sleep schedules, can be met without worry. The main bedroom also has a private en suite bathroom. 

2. Rooms that feel like home for mid- to long-term stays
Just the same as the MIMARU series, MIMARU SUITES guestroom kitchens are fully stocked with eating utensils and cooking supplies, to give guests options other than eating out. You can cook using local ingredients, get takeout at a nearby restaurant, or order in, and enjoy mealtimes however you like. In a MIMARU SUITES guestroom, you can relax in the living or dining room, take a long bath, do laundry, and spend time as if you were in your own home.

3. Rates geared towards groups
Rates for our suites with two or more bedrooms are set at an average of 50,000 JPY per night* (12,500 JPY per person per night for a party of four), an affordable option for groups. *Rates vary by hotel, room type, and season. Please see our homepage for details.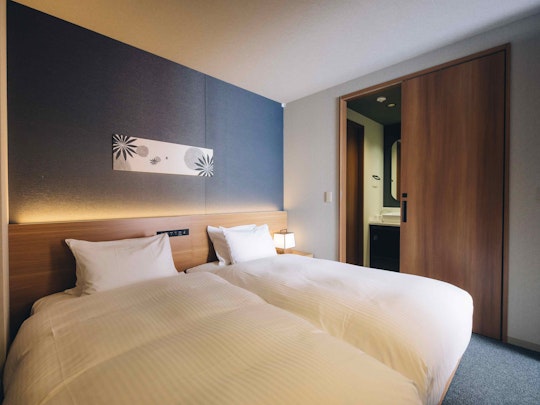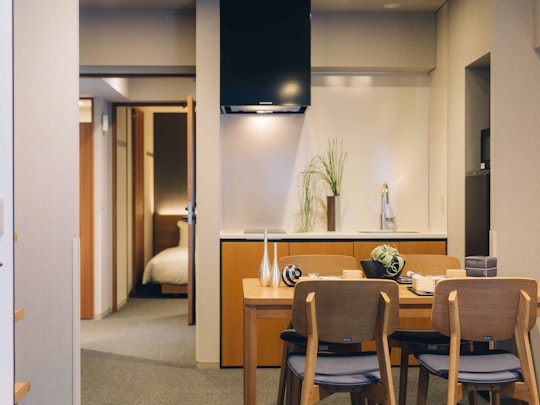 About MIMARU SUITES Kyoto Shijo

MIMARU SUITES Kyoto Shijo is located in Shijo, the history- and tradition-rich heart of Japan's cultural center, Kyoto. It offers 37 guest rooms, measuring 50 to 98 square meters (75 square meters on average): 17 three-bedroom suites, 19 two-bedroom suites, and one premium room. From the premium room on the top floor and some rooms on higher floors have a view of the World Heritage Site Kiyomizu Temple. As a grand opening campaign, rooms are priced at an average of 30,000 JPY per night*, making it even more affordable to stay with us. *Planned average opening rate for July 2021. Rates vary by hotel, room type, and season. Please see our homepage for details.