In order to reduce plastic waste, we have decided to discontinue the distribution of disposable amenities at our hotels from September 2023. We will go forward by encouraging our guests to bring their own amenities. 

■ About MIMARU's Environmentally Friendly SDGs goals 
MIMARU's staff has gathered from all over the world to welcome travelers to Japan. We would like our guests to know about the three core sustainability goals that we wish to actualize, which are: the diversity of people and work styles, the connection between guests and local communities, and environmental impact.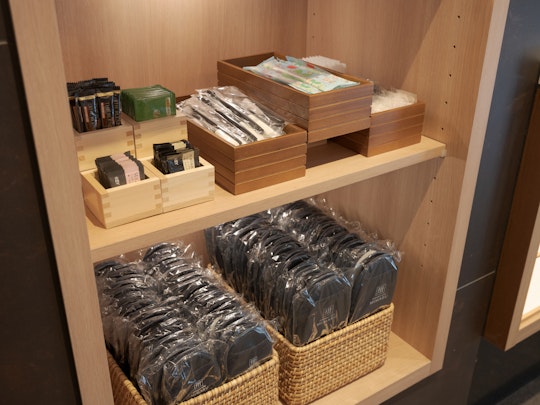 We are aiming to operate our hotels with less impact on the global environment. Since 2018, MIMARU has been offering self-service disposable amenities to our guests instead of preparing them in guest rooms. To further reduce waste, we will stop offering disposable amenities such as toothbrushes in our lobbies starting September 2023. 
● Discontinued Amenities 
Toothbrushes, combs, brushes, razors, shower caps, slippers, and hair bands.  
*Shower amenities such as shampoo will continue to be offered in pump bottles in our bathrooms. Single-use plastic cutlery such as straws and spoons are not ordinarily provided. 
*We may handle plastic products and packaged goods if they are reusable or for reasons such as quality assurance. 
*We may provide amenities that are in stock or non-plastic amenities upon request. 
Furthermore, we humbly ask for your cooperation with our eco-friendly cleaning service that aims to reduce resources used for room cleaning and linen changing. Our daily cleaning services only include towel exchange, garbage collection, and replenishment of consumable items such as toilet paper, while we will change your sheets and pillow cases, make your beds, and vacuum your room every three days of your stay. 
We look forward to working toward our environmentally friendly goals together with our guests for a better world.