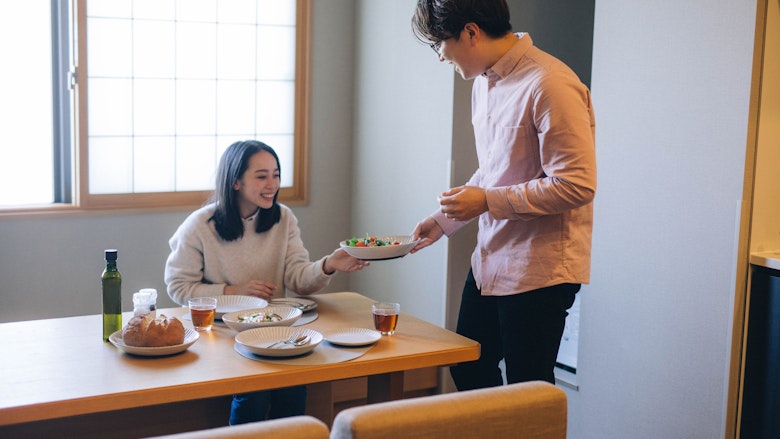 "We're looking for a comfortable place to stay, just the two of us.  
A romantic getaway at a hotel would be perfect." 

Since all rooms at MIMARU Hotels feature a fully furnished kitchen, you can share precious memories by creating a special gourmet dinner together.  
Experience the amazing feeling of growing closer to each other while having a romantic evening at MIMARU.  
For couples who are looking for a change of scenery, look at our apartment-style rooms. 
Living at MIMARU as a couple

The rooms at MIMARU are roughly 40 square meters and are spacious enough for both of you can stay comfortably. 

A kitchen, living room, and dining room – our apartment-style rooms have the amount of space you need. 
Explore the city or create a delicious meal for two in your room – make each moment together a memorable experience.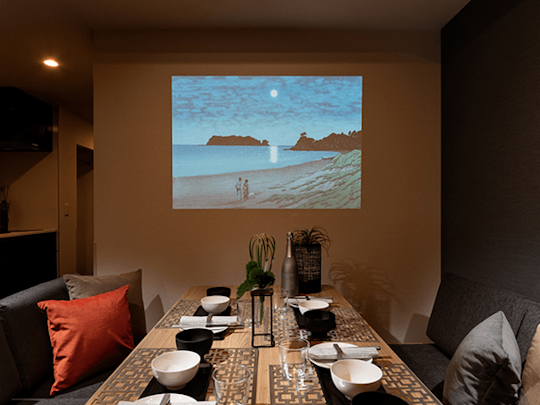 Depending on the hotel, you can stay in a theater room at MIMARU. 

Have a cozy movie night or watch live concerts on the big screen. 
How about surprising your partner with their favorite movie?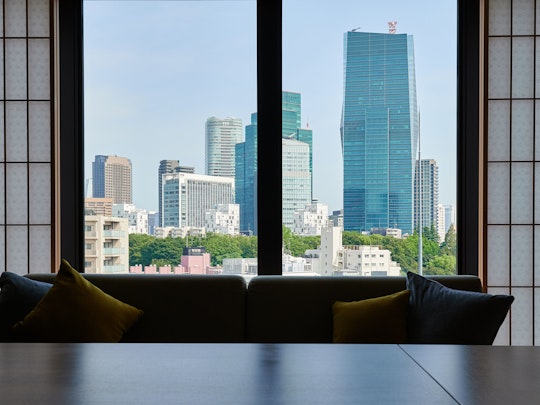 MIMARU also has City View Apartments available, featuring a sweeping view of the bustling Tokyo city center. It's especially beautiful at night. 

A change of scenery will leave both of you refreshed. Make your time at MIMARU truly special and an unforgettable couple memory. 
A hotel room with a kitchen! Convenient and exciting!

All of MIMARU's rooms feature a fully furnished kitchen. 

Celebrate a special occasion enjoying your evening and cooking together as a couple. 
The kitchen is equipped with a fridge, microwave, cutlery, cooking utensils and more. The only thing you need to bring is the ingredients!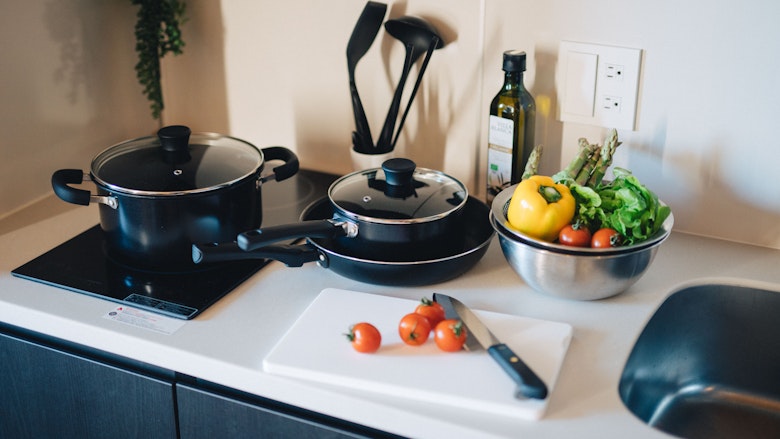 The excitement of going to a supermarket together you have never been to and discovering new recipes to cook together is fun to think about! What kinds of delicious things will you find? 

Buy local delicacies, like fresh sashimi and side dishes from grocery stores conveniently located in the vicinity of MIMARU, and enjoy each other's Favorite foods together. Create special memories dining together. 

Have a wonderful time staying together at MIMARU.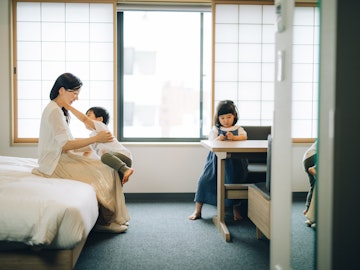 Hotel Living: Weekly/Monthly Plan

Hotel Living: Weekly/Monthly Plan
#longtermstay

#family

#tokyo

#kyoto

#osaka