From the rooftop terrace A panoramic view of Kyoto Enjoy many items that will color your trip
MIMARU Kyoto Nijo Castle (Formerly Known as MIMARU Kyoto Horikawa Rokkaku)
MIMARU Kyoto Nijo Castle (Formerly Known as MIMARU Kyoto Horikawa Rokkaku)
Located on Horikawa Street in western Kyoto. Close to Nijo Castle, a World Heritage Site, as well as the bustling Sanjo-kai shotengai shopping arcade. Experience Kyoto as though you live here during your stay.
Unique, personalized adventures that can't be found in guidebooks.
One-of-a-kind experiences that create lasting memories with family and friends.
For journeys like this, MIMARU is here for you.

A new hotel concept with a global team of Japan travel experts at its heart.
We will be your travel partners,
exchanging ideas and creating extraordinary journeys with you.

Open the doors to a whole new Japan and
see the world from a fresh point of view.
Recommended experiences at MIMARU Kyoto Nijo Castle (Formerly Known as MIMARU Kyoto Horikawa Rokkaku)
Stay Together, Discover Together
Make yourself at home during mid- and long-term stays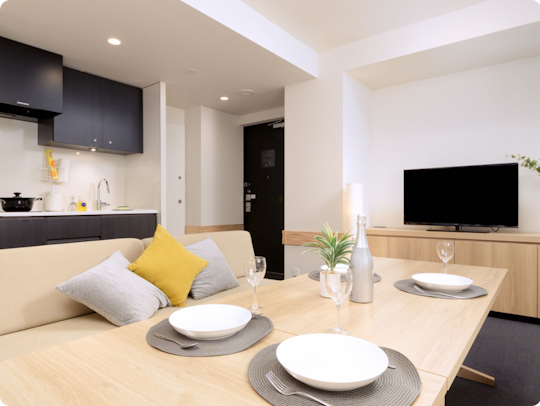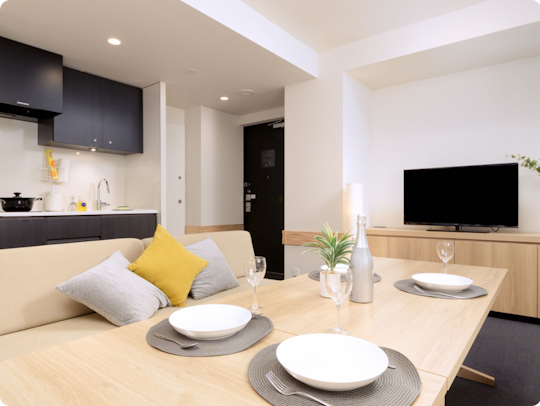 Each of our rooms is equipped with a completely furnished kitchen and dining area, allowing you to feel at home during your stay.
IH stove / cookware / tableware / cutlery / refrigerator / microwave oven / electronic kettle / dish soap / dish sponge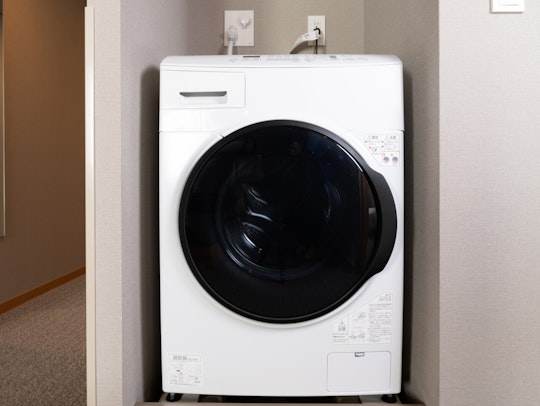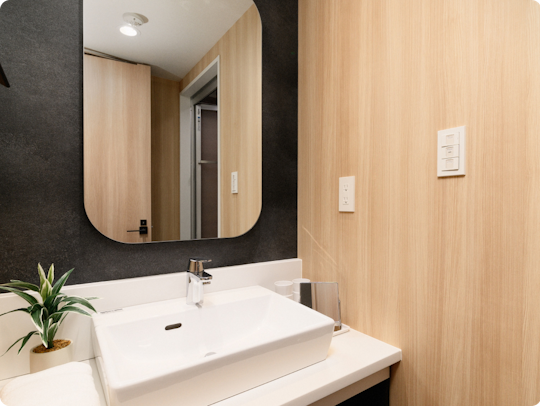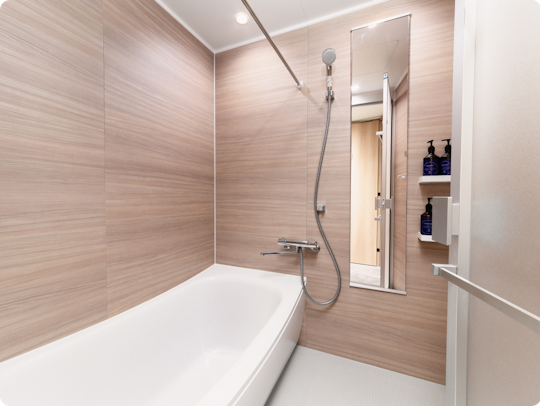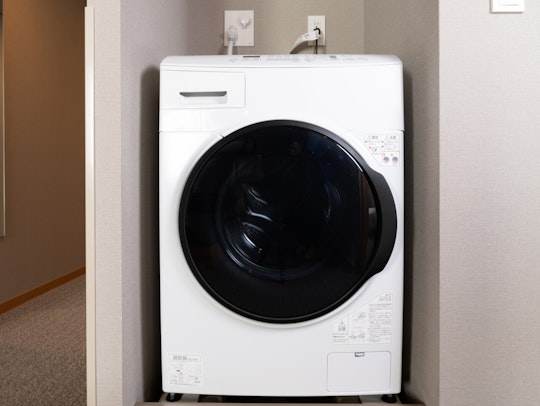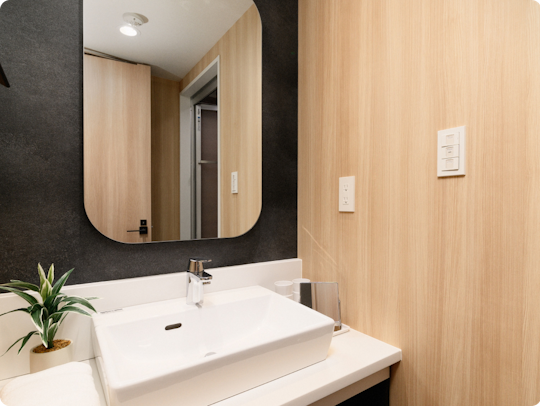 Separate washbasins and bathrooms; all rooms are equipped with washer/dryers
Washbasin and bathroom are separated. Soak yourself in the bathtub in the large bathroom and wash away your fatigue and stress. All rooms are equipped with a washer/dryer, so even medium- to long-term stays can be enjoyed from start to end.
body soap / shampoo / conditioner / hand soap / bath towel / face towel / bath mat ※Please bring toothbrush and slippers.
Other Information and Facilities
Multilingual Interpreter App
We ask that all guests read and understand the following policies. *As MIMARU is an apartment-style hotel, our cleaning services may differ from other hotels. Please see the details below.
Cleaning during your stay

During your stay, we will replace the towels, empty the trash and refill the paper and liquid amenities in your room every day.
We will change the bedsheets, make the beds and vacuum the floor on the fourth, seventh, and tenth days of your stay, counting from the day you checked in.
We will continue to change the bedsheets, make the beds and vacuum the floor every three days for the duration of your stay.

*Additional cleaning is available for a fee. Please ask the hotel staff for details.

*The cleaning service may differ for long-term stays. Please contact the hotel for details.
Bedmaking for futons and sofa beds

We ask our guests who use futons and sofa beds to do their own bedmaking.

MIMARU Kyoto Nijo Castle (Formerly Known as MIMARU Kyoto Horikawa Rokkaku)
Directions from nearest station

Nijojo-mae Station Number 2 Exit (Tozai Line)

7-minute walk

Omiya Station Number 3 Exit (Kyoto Line)

8-minute walk

Shijo Station Number 24 Exit (Karasuma Line)

13-minute walk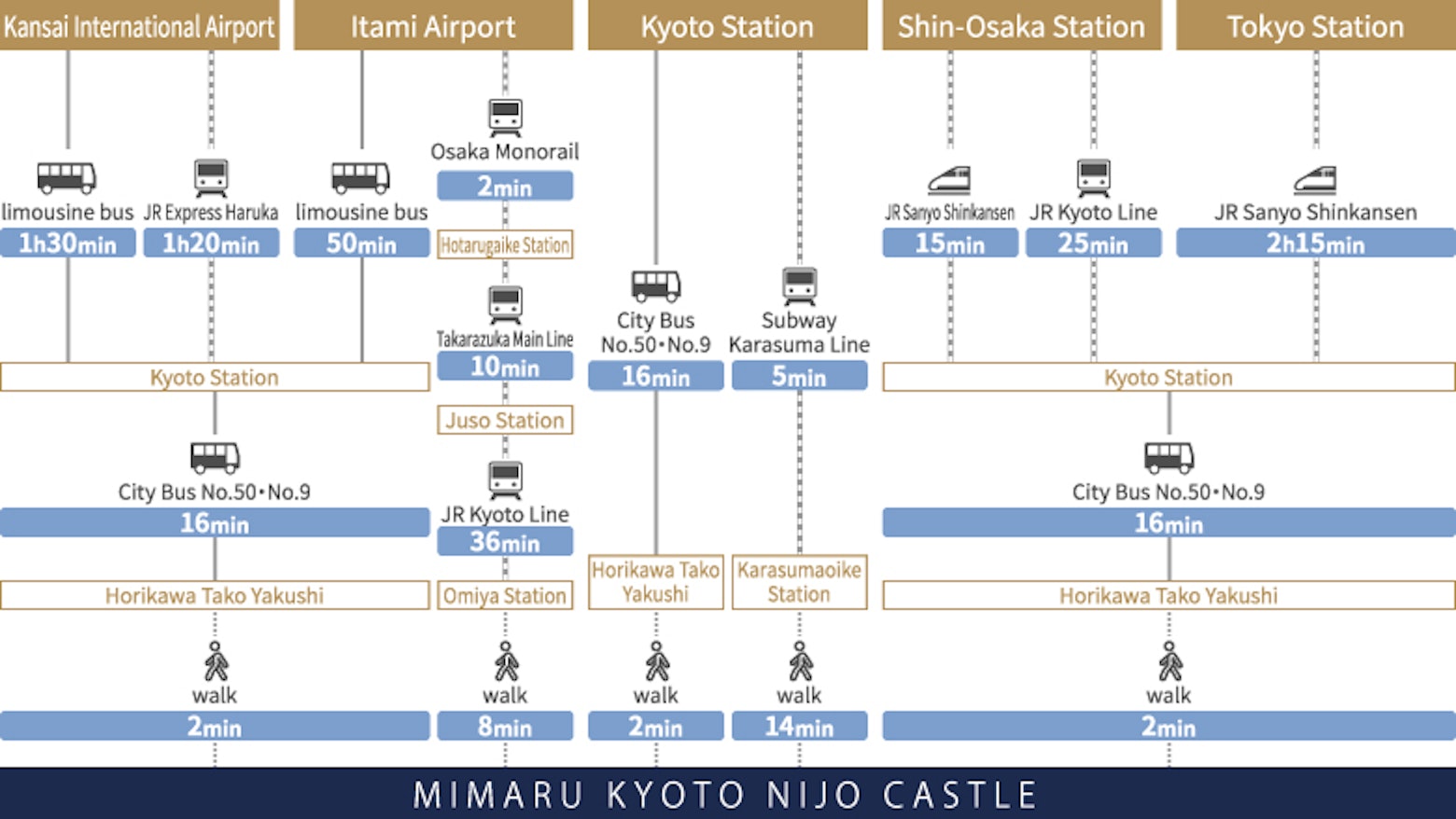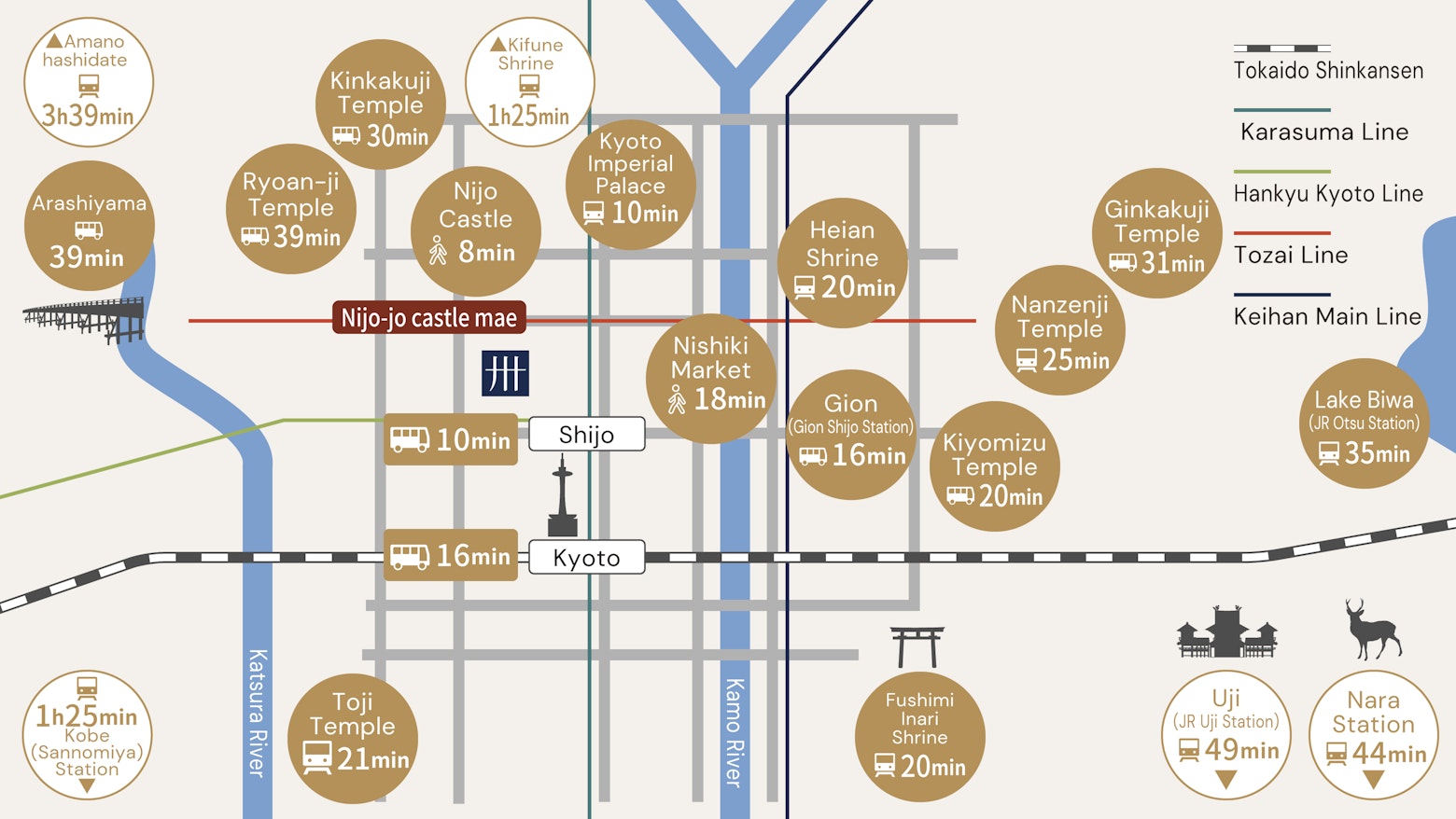 Cookies help us deliver services. By clicking "Accept," you consent to the use of cookies. Click here to learn more.