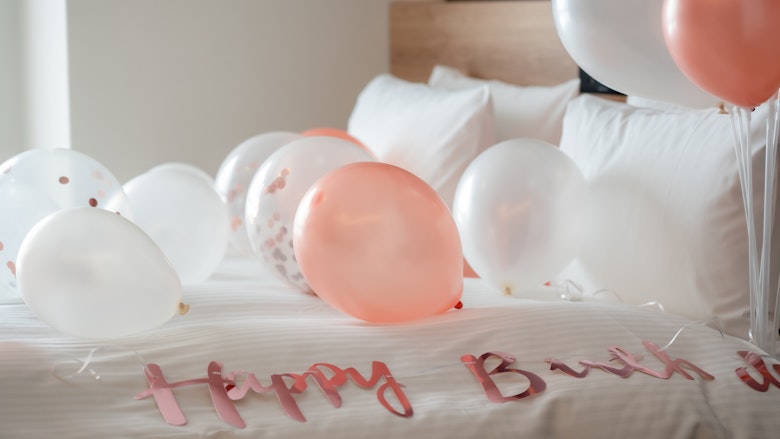 An anniversary party starts with lovely decorations. 

At MIMARU, we have specially decorated rooms and decoration services.  
Celebrate your anniversary in a luxurious room. 

How about a memorable surprise party? 
You can take your favorite items to your private party room and create amazing memories with family and friends.  
For birthdays and celebrations with friends. 

Perfect for any birthday party or anniversary for a special someone! 
We recommend a surprise party with decorations tailored to your personality. 

Be greeted by cute balloons and swans made out of towels when you enter the room.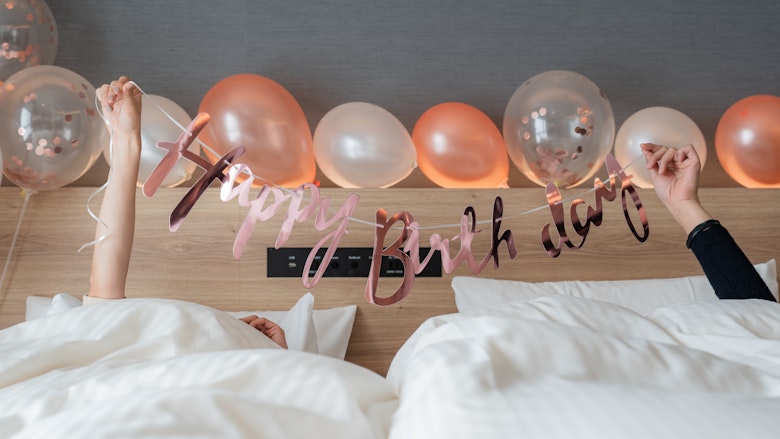 A birthday party or an anniversary celebration just for two. 

Surprise your girlfriend with a birthday party! 

Or change the colors of the decorations to make it more suitable for your boyfriend's birthday!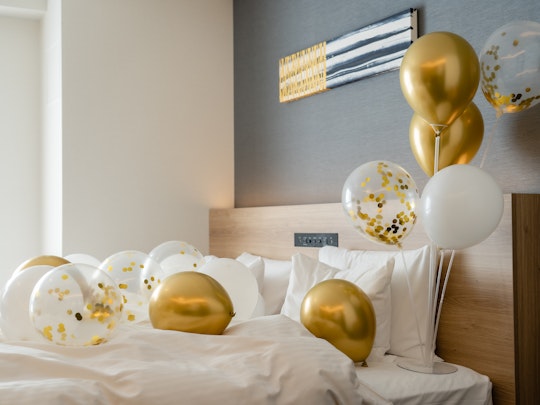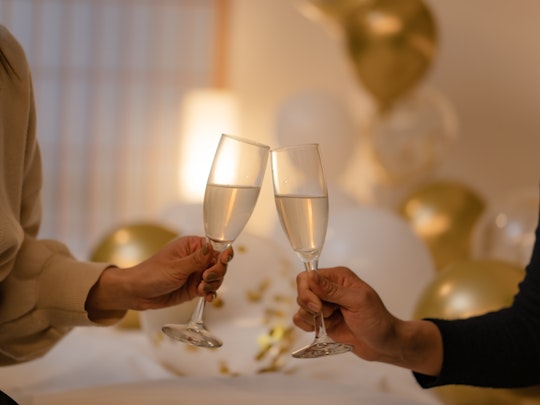 How to get the most out of MIMARU. 
Tip #1: Make use of our many rental items. 

There are numerous rental items available at MIMARU. 
From the newest home electronics to high class cosmetic and skincare goods, have fun with our extensive premium rental item lineup! 
*For more information on rental items, please contact the hotel directly. 


Tip #2: A kitchen and dining space – enjoy your privacy. 

Every room is equipped with a fully furnished kitchen. It features cutlery, tableware, a microwave, electric kettle, big refrigerator and more.  
Have an exciting home party by borrowing our premium rental items. Buy some ingredients at the nearby supermarket and enjoy a luxurious dinner.  

Of course, you can also just get your favorite food delivered right to the hotel! 


Tip #3: Choose the room type that is perfect for you. 

We have various room types at each MIMARU. 
Here are just a few! Choose the one that suits you the best!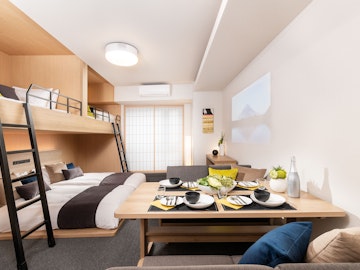 We recommend our stylish loft-bed room type. Take some awesome pictures laying in one!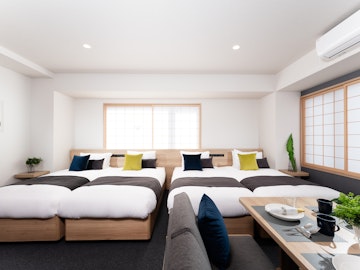 Or chose our four single-bed room type, where you can chat all night long with your friends while relaxing on our soft beds.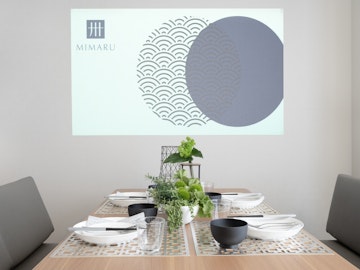 If you want to enjoy your favorite movies or live concerts on the big screen, we recommend one of our theater room.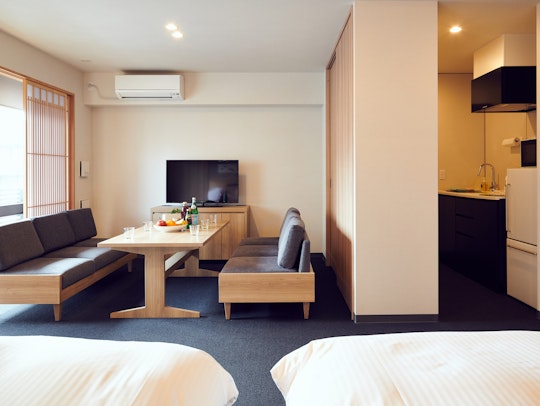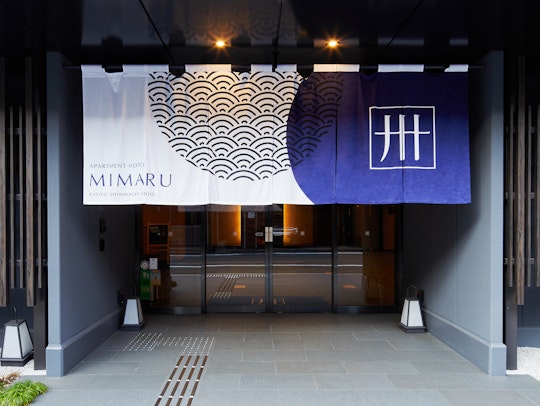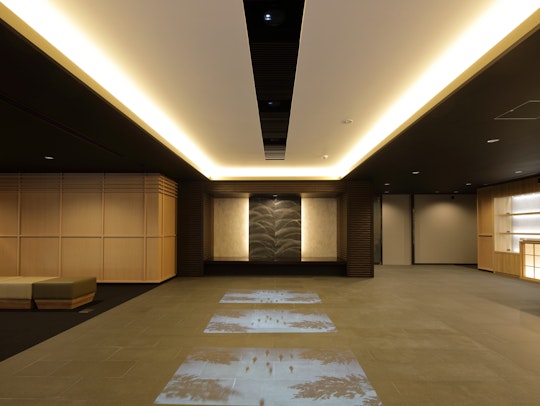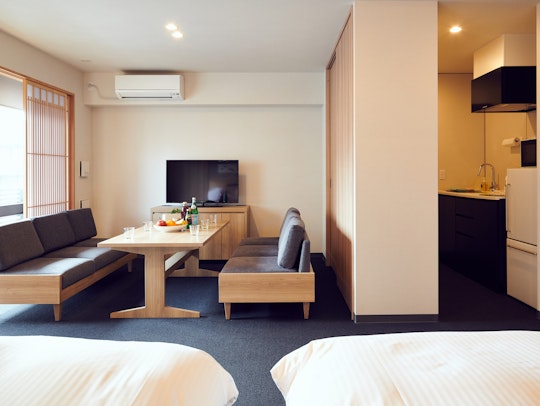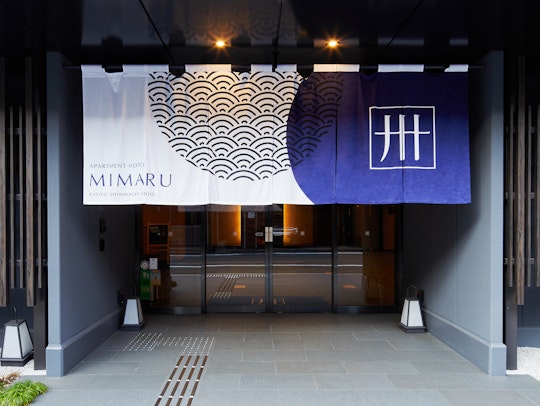 MIMARU Kyoto Shinmachi Sanjo
A quiet area steeped in the traditions of Kyoto. During the Gion Matsuri, you can see awe-inspiring floats go down the street in front of the hotel. Plenty of rooms aimed at families.
Western-Style

Japanese-Western-Style Room

Pokémon Room

Bunk bed

Connecting Room

Studio
~4 guests

~5 guests

~6 guests

~7 guests

~8 guests

~9 guests
From Karasuma-Oike Station Number 6 Exit (Karasuma Line) ・・・ 5-minute walk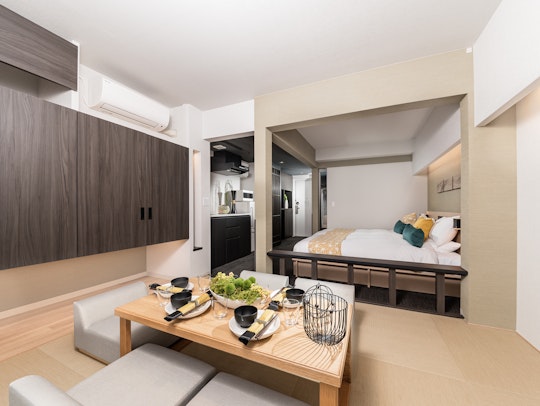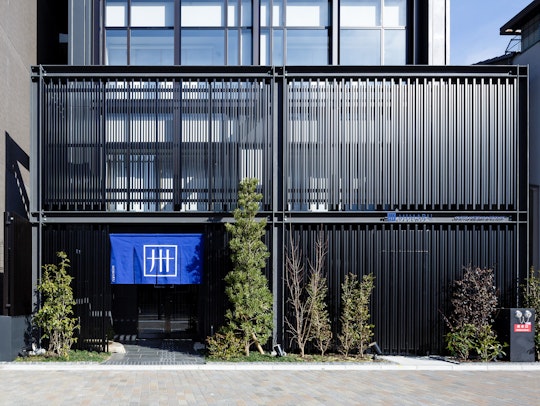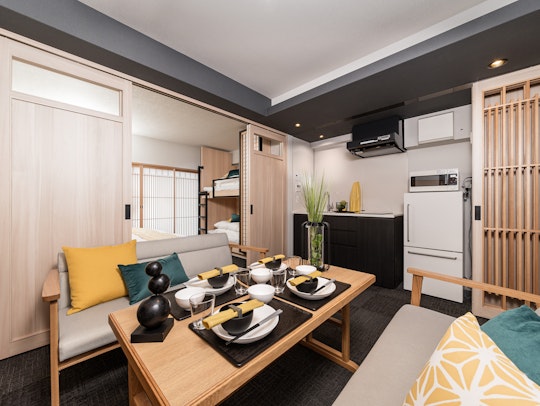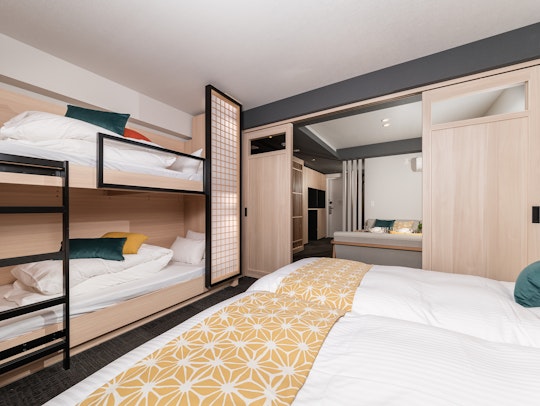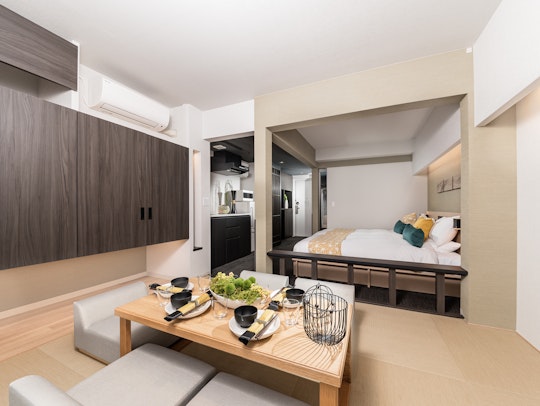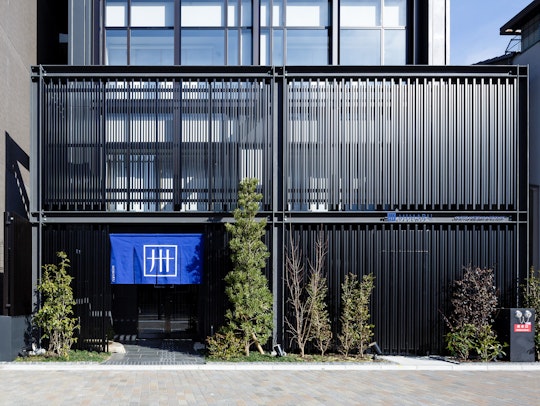 MIMARU Kyoto Nijo Castle (Formerly Known as MIMARU Kyoto Horikawa Rokkaku)
Located on Horikawa Street in western Kyoto. Close to Nijo Castle, a World Heritage Site, as well as the bustling Sanjo-kai shotengai shopping arcade. Experience Kyoto as though you live here during your stay.
Western-Style

Japanese-Western-Style Room

Connecting Room

Bunk bed

Studio
~4 guests

~5 guests

~6 guests

~7 guests

~8 guests

~9 guests

~10 guests
From Nijojo-mae Station Number 2 Exit (Tozai Line) ・・・ 7-minute walk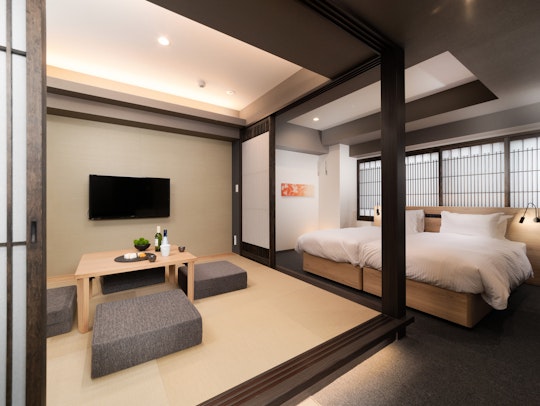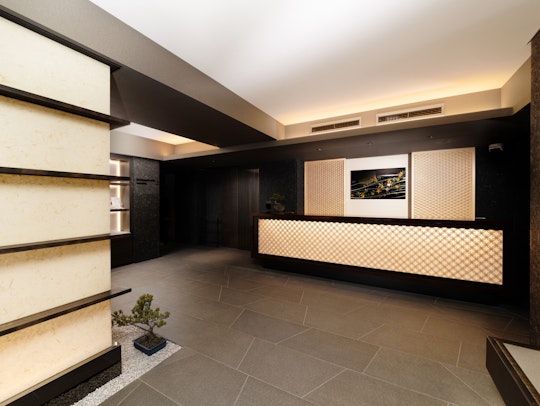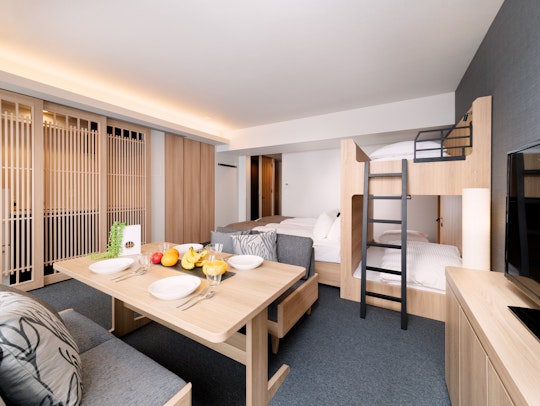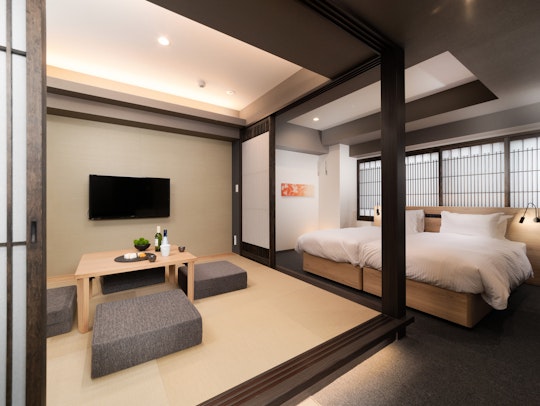 MIMARU Kyoto Nishinotoin Takatsuji
A short walk away from the department stores and other shops of Kyoto's famous Shijo district. After a full day of exploring the city, it's nice to know that you can just walk to get back to your room.
Western-Style

Japanese-Western-Style Room

Pokémon Room

Bunk bed

Connecting Room

Studio
~4 guests

~5 guests

~6 guests

~7 guests

~8 guests

~9 guests
From Karasuma Station Number 26 Exit (Hankyu Line) ・・・ 9-minute walk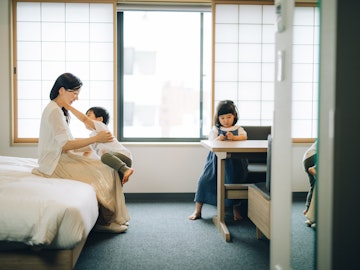 Hotel Living: Weekly/Monthly Plan

Hotel Living: Weekly/Monthly Plan
#longtermstay

#family

#tokyo

#kyoto

#osaka